Product
UVACUBE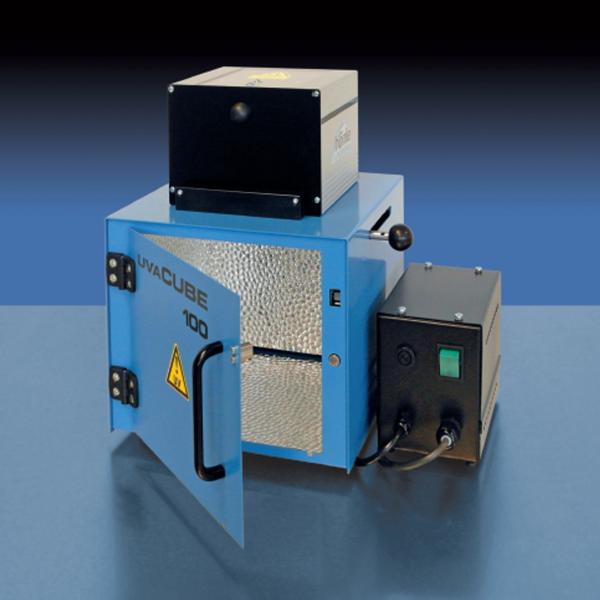 UVACUBE
Product ID: Hoenle UVACUBE 100 / 400 / 2000
The Versatile UV curing chamber is suitable for the curing of the ultraviolet ray active adhesive, the packing material and the paint as well as uses in the fluorescence.
Features:
Ideal for laboratory use and small amount production series.

The tube power is between 250W from 2000W.

Many kinds of tube / light filter combination can be choosed.

Timer-controlled shutter.

Acoustic end signal when operation completed.

Homogenous radiation in the chamber.

Safety of operation through interlocking between the chamber door and shutters.

May combine with:

May install the lift table in the illumination box.