Product
UV Surface Irradiation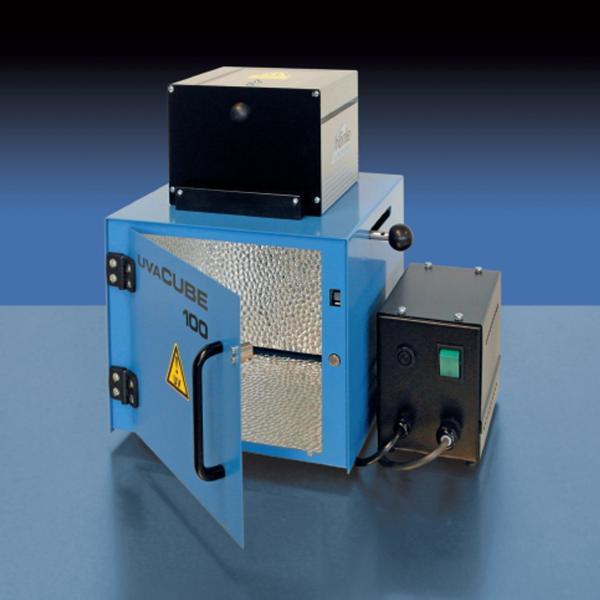 UV Surface Irradiation
Product ID: Hoenle UVASPOT 400T/1000/2000 (03EUV Lighting)
The versatile surface irradiation source is suitable for the curing of the ultraviolet ray active adhesive, the packing material and the paint as well as uses in the fluorescence.
Features:
May input 3 levels of powers: 400 W, 1000 W and 2000 W.

Modular concept for a homogenous radiation area by combination of several units.

Different emission spectra by combination of different lamps and filters.

Air- or convection-cooled bulb with separate ballast box.

When using several units the ballast boxes can be integrated in a switch cabinet.

Black light version for fluorescence applications available (UVASPOT 400 / T-BL).