Product
Fiber Optical Bluepoint Source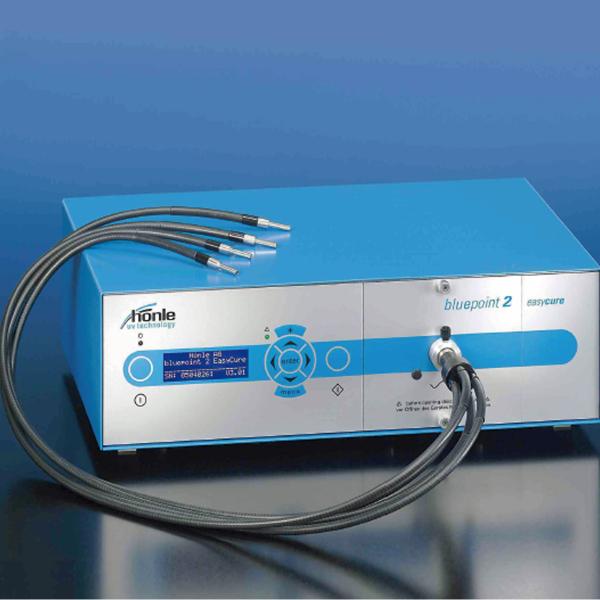 Optical fiber point source
Product ID: Hoenle Bluepoint 2 Easycure / Bluepoint 4 Ecocure / Bluepoint 4
The high efficiency UV point source is suitable for a point localization to cure the ultraviolet ray active adhesive and the conformal coating material precisely.
Specifications:
UVA-intensity between 2000 to 14.000 mW/cm2* adjustable.

Extended lamp life (usually approximately is 3000 hours), because of using the new tube craft to cause the energy intensity consumption to be low.

External remote control through PLC and easy lamp replacement.

User friendly Interface.

Entry of complete program sequences.

In simultaneously uses the (Hoenle) UV meter to be possible to realize the automatic correction and the power regulation.

Has the RS 232 connections, the programmable controller connection as well as has may choose the function of the auxiliary relay electronic contact.

The electronic ballast can match automatically with the world existing alternating current.

May exchange the light filter use in each kind of different spectrum.

All parameter setting value may save on 6 storage plates when for adjusting.

May through the Internet renewal software.

May combine with:

A control meter is built-in to control the Hoenle's micro measurement valve PV1000.

(*It could be carry on survey by Hoenle's UV meter with 8mm photoconductor and UVA photoconductor sensor).