Product
Underfill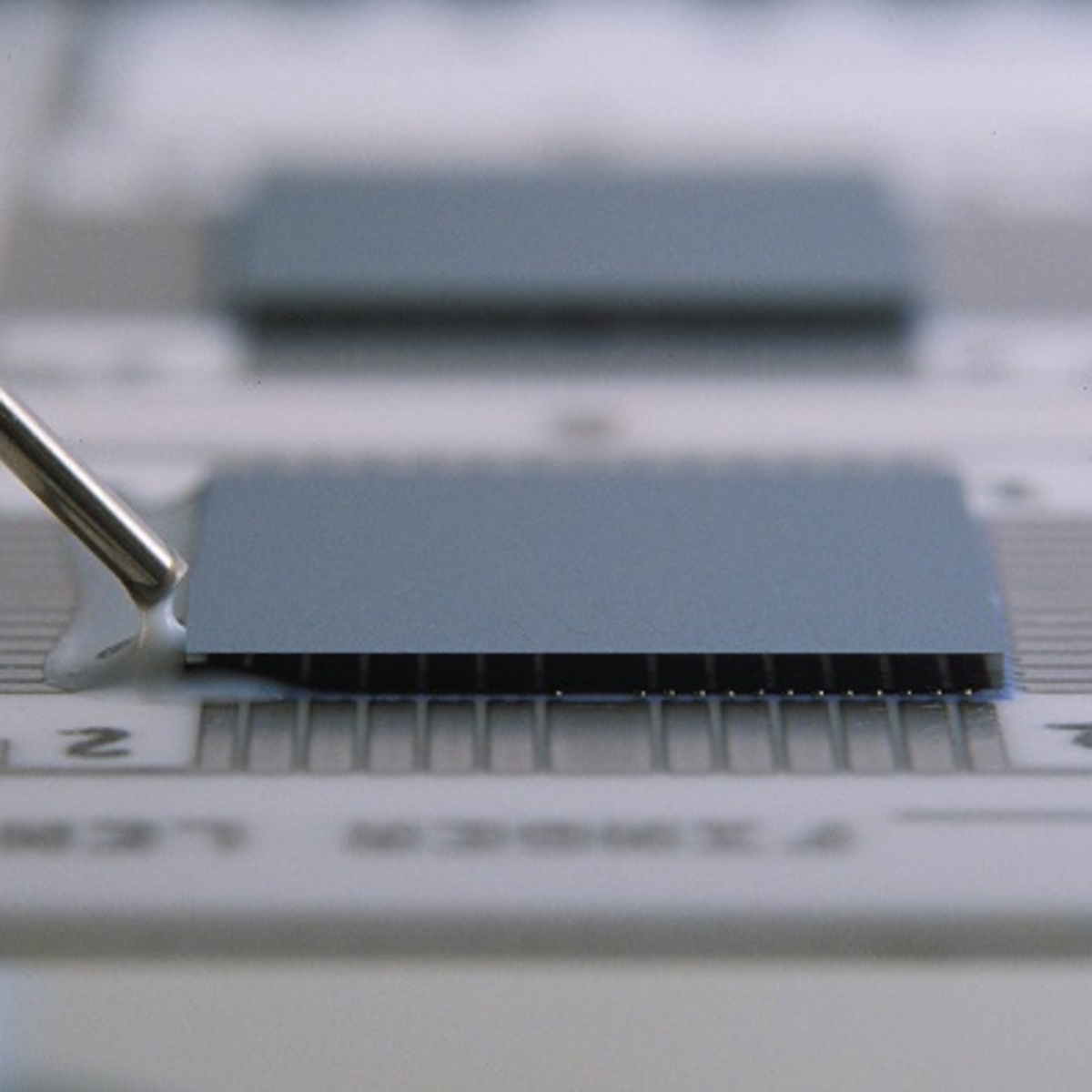 Underfill
Product ID: Zymet Underfill Encapsulants - BGA/CSP Underfill Encapsulants
The Underfill is originally designs specially for the flip chip. But the thermal-expansion coefficient of flip chip w/silicone based material is much lower than the PCB's material, so it will have the relative displacement in the thermal recycle test, and will cause the mechanism fatigue and the bad welding. The underfill encapsulant material usually is the epoxy resin which use the capillarity principle to seep to the chip base, then cured. It can effectively enhance the spot's mechanical strength, thus enhances chip's service life.
Specifications:
Applies in:

The Handset/Mobile phone.

Memory stick.

Removable hard-discs.

Bluetooth earphone.

Used to encapsulate BGA / CSP / Flip to enhance their resistance of vibration and reliability in a wide array of application.